THE HILLS RESTAURANT & LOUNGE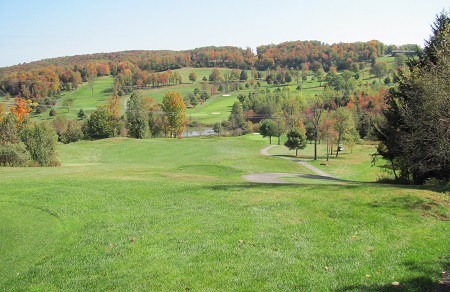 Our Restaurant is open to the Public during the Golfing Season. Our Event Center and/or the Entire Bar/Restaurant can be reserved for Special Events up to 250 people year round!
To make Daily Dinner/Lunch Reservations or book your Specail Event call our Kitchen Manager, Frank Zore, at 814-834-3602, Ext. 3.
We offer a great atmosphere for family dining as well as a beautiful view of our scenic golf course. Limited deck seating is available for those summer nights when it's too nice to stay inside!
In addition to our standard menu we're also offering daily specials - check our Facebook page to see what's cooking tonight. While special events may affect our operating hours, we're generally serving up something delicious from 4pm - 9pm Monday, Tuesday, and Thursday, and from 11am - 9pm Wednesday, Friday, Saturday, and Sunday.